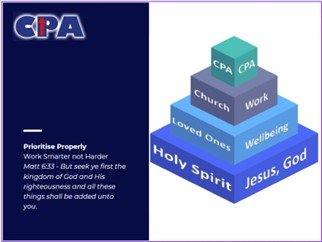 14 CPA Leaders came together on Monday night, 14th August for our second CPA Branch Leader's Monthly Meeting. We received a number of apologies, but considering it was a Monday during school holidays with a group of people on various shifts – that was a great turnout. We opened in prayer, heard updates from Paul Pountain, Lancashire regarding next year's National Conference from 14th to 16th June at Samlesbury, Lancs. Also from Ugo Isiodu, Met CPA, about the upcoming 140th Celebration event on 7th September. Jonny Middleton, President of CPA NI shared regarding the current situation in PSNI following the data breach, and requested prayers for strength, wisdom and protection. Gavin Jennings, Avon & Somerset, requested prayer for the Branch due to a recent loss of key members from the leadership team as a result of job changes, and he reissued an open invitation to the Friday Prayer on TEAMS.
A bit of background – College of Policing kindly paid for CPA to have an input from Radius Network Consultancy. Feedback from the first Leader's meeting was that we should allow discussion and networking so that the support and fellowship is not solely reserved for conference time and those who manage to attend conference. As a result, at my most recent one to one – Radius advised to have structured meetings where we listen to lived experience of Support, Encouragement and Empowerment, which then gives us the basis to explore and discuss. Which is what we did here. The feedback from the meeting so far has been really positive.
Quick Recap, for those who didn't make it (we don't want you to feel left out because you had to work, or you are away on holiday recharging your batteries and spending time with loved ones.)
This month's Focus on Lancashire CPA: Paul Pountain started with a passage of Scripture – Hebrews 12:24-25. He encouraged the Branch Leaders to value the Christian people around them even when they seem on the peripheries. He then shared a history of Lancashire Branch, how they operate by inviting Jesus in, standing back to back and working together. Paul shared an honest account, where he twice turned down CPA leadership positions before he felt called into his current role! He asked another member of the CPA to support him  as Deputy Leader and that person said 'No!' God calls the right people at the right time. Tim Fryer his current Deputy was a true answer to prayer.
Paul's wife Rebecca stands with Paul in supporting colleagues through CPA and despite having 3 kids – one of whom plays for a prominent Premier League academy, which requires a lot of time and transport, but is a true blessing– yet despite this Paul and his wife Rebeca work alongside the Lancs Team to Support, Encourage and Empower others. Rebecca has invested a number of hours into finding the ideal venue for Lancs CPA team to host the National Conference from 14th to 16th June 2024 at the Samlesbury Hotel. The venue looks amazing. The team met there a couple of weeks ago to jointly check out the venue for feel and suitability.
Deputy Branch Leader Sgt Tim Fryer stands back to back with Paul. They have a great WhatsApp group that allows far flung members to contribute ideas and prayer support, plus a great relationship with Chaplain Steve Cowles. Which means CPA are involved with the annual family fun day, which saw over 1,000 officers and staff let their hair down at Capernwray Bible College earlier this year while munching cakes provided by local churches. If you are not achieving all of these things in your Branch – don't be tempted to feel overwhelmed or as though you are failing in any way. Paul told us that just a decade ago Lancs weren't even attached to CPA UK. Less than 5 years ago, the Lancs branch had no successor for the retiring Branch Leader, and Paul stepped into the gap. With small consistent constructive actions, look at the Branch now. This could be every Branch 5 years from now.
Lancs also have an Executive  Supporter in Chief Superintendent Stasia Osiowy, who regularly opens doors for Lancs CPA. Chief Constable Chris Rowley has also accompanied Paul and Tim on meetings with prominent church leaders, around Lancashire, where it has been possible to circulate Good News for Everyone Bibles and the Faith and Police Together book, 'Faith Communities Guide to Engaging With Police' – (click link to access a pdf version – you can share this link with faith partners by email, message or on your intranets).
140th Celebration: Emmanuel Centre London 7th September 2023: Ugo shared that plans are coming together nicely. All are welcome. Read More: https://cpauk.net/met-cpa-140th-year-celebration-invitation/
Prayers for PSNI: CPA NI President, Jonathan Middleton, shared regarding the current tensions in Northern Ireland following the data breach. A number of officers serving now have little experience of policing the troubles at their height. A lot of the issues are now uncharted territory as there has never been a data breach on this scale before. Jonathan asked for prayers for Wisdom for Leader's, Strength for all involved, and Protection on all of the people serving, and breakthrough. Jonathan updated this morning: "It was great to connect in last night and I sent CC an email last night to say that CPA Branches across UK are praying for him and service at this time. He emailed back to say thank you."
Prayers for and with Avon & Somerset CPA: Branch Leader Gavin Jennings requested prayer for Avon & Somerset Branch. Two Deputies have moved on from Avon & Somerset recently and Gavin would appreciate your prayers for new leaders to be raised up, and for the Branch.
There is still an open invitation to Join Avon & Somerset at their Friday Prayer Meeting 12 noon every Friday:
Microsoft Teams meeting
Join on your computer or mobile app
Click here to join the meeting
Or call in (audio only)
+44 20 3855 5202,,176995526# United Kingdom, London
Phone Conference ID: 176 995 526#
Find a local number | Reset PIN
We kept strictly to the hour and closed in prayer.
CPA have great opportunities ahead of us to keep on inviting God into our workplaces, to bless our leaders our colleagues and our communities. It is good to hear what is possible in other forces as it opens our minds to possibilities. It is also good to hear the opportunities we have to come together and support each other by our presence and prayers for one another.
You are part of a movement which is growing faster than ever so far in the 226 days of 2023 there have been 230 new members – this is unprecedented in recent times. Keep well. Keep praying and keep blessing your portion of the UK and our Police Service. Thank you for all you do.
Next month, why not come along and drink from the well of living water? It would be a pleasure and a privilege to Support, Encourage and Empower you.
Next Meeting will be at 7pm on Monday 18th September 2023 and every 3rd Monday thereafter. Save this link:
Microsoft Teams meeting
Join on your computer, mobile app or room device
Click here to join the meeting
Meeting ID: 379 309 464 23
Passcode: TXzu7h
Download Teams | Join on the web