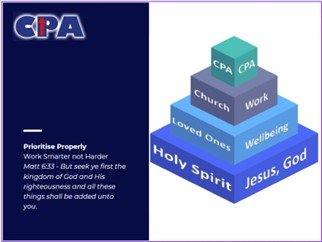 17 people came together on Monday night, 24th July for our very first CPA Branch Leader's Monthly Meeting. We received a number of apologies, but considering it was a Monday during school holidays with a group of people on various shifts – that was a great turnout. We opened in prayer, kept strictly to the hour and closed in prayer. Feedback from more than one of the delegates described the meeting as 'inspirational' – we must have hit the target of Support, Empower and Encourage but more importantly we made room for God.
I shared with the delegates that before the meeting CPA partners, Debra Green OBE and her husband Frank Green of Redeeming Our Communities, gave us a prophecy that I was a pastor of 100 sheep and as we stepped out for God, 99 sheep became pastors and we helped free the one remaining sheep who was tangled up. This was before I told them I was planning our first leader's meeting in a couple of days! Praise God for a powerful prophetic word!
We watched one 8 minute episode from Right Now Media on Jonah by Eric Mason and he talked about loving the unlovely – who doesn't know some unlovely people. Eric persuaded us to take people as they are and follow God's commission to love others as ourselves. Click here to watch The Book of Jonah :: RightNow Media
3 of the delegates requested Right Now Media licences.
I also shared a presentation I made earlier in the day in around 40 minutes using the free Canva Pro licences we obtained for CPA. See the presentation here: CPA Leader's Presentation
As a result, 6 people requested Canva licences. We still have nearly 40 left – have a look at the presentation, absorb the content and let me know if you would like a Canva licence – they are free and access all areas. Lindsey in the office loves it and has very quickly made new versions of the Pray4YourPolice Cards! Amazing!
Next month, we will meet on Monday 14th August at 7pm Teams Link. We will open in prayer, invite God and allow leader's to network, support, encourage and empower each other.
After that we will aim to meet on the third Monday evening of every month.
I know you may think it is one more thing to do, but the goal is to make it like the networking groups at conference where the needed conversations take place and the practical ideas are exchanged.
Why not come along and drink from the well of living water? It would be a pleasure and a privilege to Support, Encourage and Empower you.